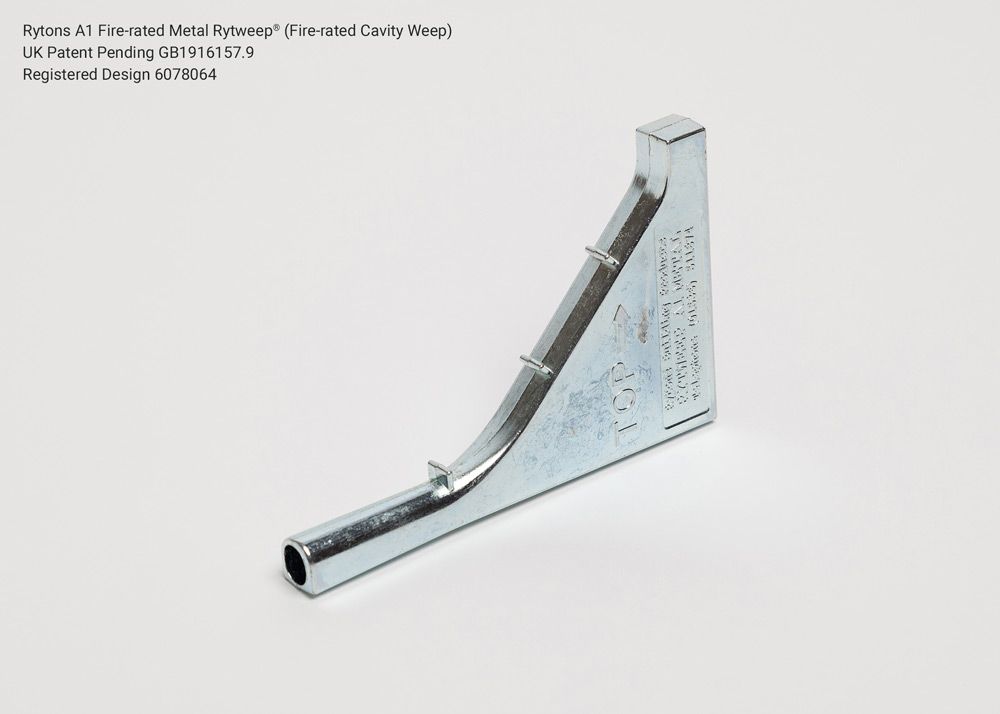 Product Description
Concealed cavity weep hole duct diecast in A1 fire-rated metal protected by a two-part electroplated coating.
A pre-formed component long established as an effective method of allowing the cavity to drain freely without obstruction.
Quick and easy to position as work proceeds and virtually invisible within the mortar joint so not to detract from the appearance of the brickwork.
The acclaimed tapered design restricts the entry of wind-driven rain to prevent staining, meeting NHBC Standards and maintaining the aesthetic appearance of the building.
Custom RAL colour tip and overspray available in matt, semi-gloss or gloss finish (achieving A2-s1, d0).
Considered fire class A1 without testing, as per European Commission paper 96/603/EC referred to in BS EN 13501-1:2018.
Suitable for use in high-rise buildings with a storey 18m or more above ground level to Regulation 7(2) and Building Regulations Approved Document B.
Suitable for use in buildings with a storey 11m or more above ground level to Building (Scotland) technical handbook 2019: domestic and non-domestic, 2.7.
Classification: A1. Definition: Non-combustible. Description: No contribution to fire.